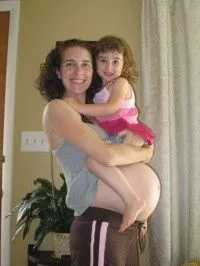 Pregnancy is a special time and presents unique changes to the body throughout the nine months. 
As the baby grows, the center of gravity changes which causes extra stress on the spine.  Chiropractic care
during pregnancy helps the body to adapt to the new stresses, it also helps if there are aches and pains.
Sciatica, neck pain and low back pain are common complaints that can be greatly helped.
Studies have shown that women undergoing regular chiropractic care during pregnancy had easier deliveries and
recovery following childbirth.
Webster Breech Turning Technique
Dr. Snider is certified in this technique and has been treating pregnant women for over 29 years.
Babies and Children respond very well to Chiropractic care.  This safe and gentle treatment can help with colic, torticollis,
and overall immune health of a growing child.  Frequent ear infections and colds are common ailments that Dr. Snider
sees.